Dr. Victor S. Limlingan
Asian Institute of Management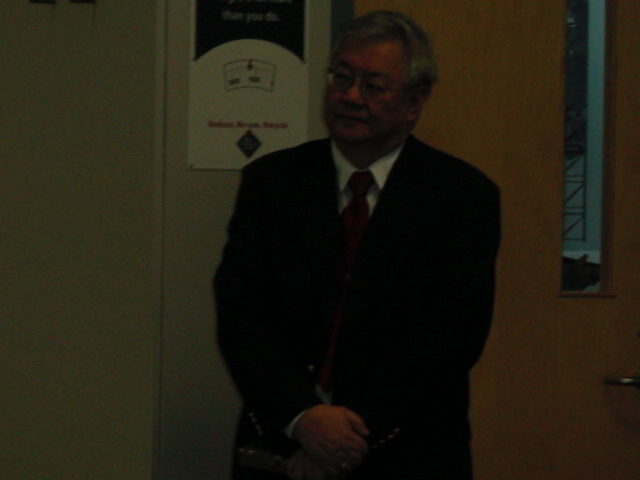 Victor Limlingan is a well respected economics teacher at the Asian Institute of Management (AIM) in The Phillipines. During a brief visit to Vancouver, Dr. Limlingan gave two lectures to the APMCP faculty and staff on the 1997 Financial Crisis.

Dr. Limlingan was full of humour and rivals Scott McLeod in The Art of Power Point. We will all line up like geese to hear him speak again.

Ron Martin
RadarSat International

RadarSat's Director of sales took time out of a busy schedule to share his experiences about business in India and China. Mr. Martin was a great speaker and had no trouble answering the questions we threw at him.

His company is a great supporter of our program and we all love to hear what is happening with RadarSat.

Jonathon Manthorpe
Vancouver Sun

The well known foreign correspondant for a local newspaper was here to give us an update on current events in Asia. Mr. Manthorpe's knowledge of the region is vast while his understanding of local situations are insightful.

This was a lesson in current history through the eyes that saw events take place.